Night of Revenge
Platform in the genre Metroidvania and Souls like with elements of RPG.
Development is promoted on the Unity engine.
Also, this game is from the developer Bullet Requiem.
System requirements (minimum): :: OS: Windows 7 / Windows 8 / Windows 8.1 / Windows 10 ::
:: Intel Core2 Duo 2.4GHz :: RAM 1GB :: VRAM: 512MB :: Display resolution: 1280×720 :: DirectX 9.0c :: HDD 400MB ::
Windows
Update: 28 July, 2021
Genre: Unity-3D, Fantasy, Female Protagonist, Big Boobs, Big Dick, Blowjob, Sexual Training, Lesbian, Oral, Anal, Monster Sex, Slave, Creampie, Bukkake, Deepthroat, Sexy Lingerie, Humiliation, Hardcore sex, Forced, Gangbang, Domination, Magic, Cumshot, Spanking, Tentacles, Sexy Girls, Animation, Night of Revenge
Language: English and Japanese
Size : 238 Mb
Uncensored
English Translator:
Installation:
1) Extract it in game's folder
2) Extract XUnity.AutoTranslator-ReiPatcher-4.11.2 and open SetupReiPatcherAndAutoTranslator
3) Open NightofRevenge (Patch and Run) and enjoy!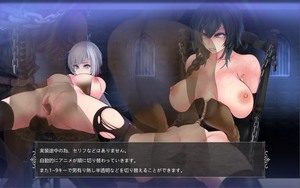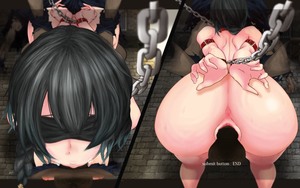 Download: