Legend of Queen Opala:
It's a RPG series I've been making, using the RPG Maker XP engine, blending RPG elements, exploration and adult content, that mostly focused on Queen Opala, her evil sister Osira and their mother Farah, though the latest entry in the series is branching out …and most importantly, the games themselves will always be free, even if the actual production process clearly can't be.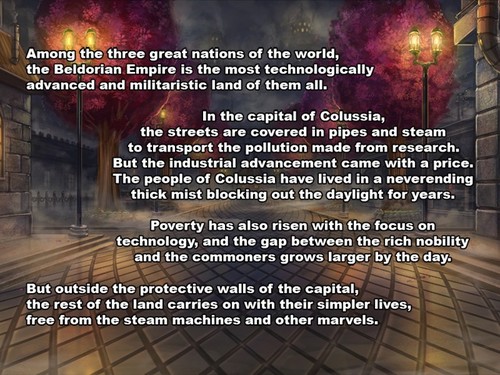 Windows 
Updated: 27 March, 2021
Genre: RPG, Adventure, Big Dick, Blowjob, Handjob, Big Boobs, Hardcore Sex, Group sex, Fantasy, Monsters, Corruption, Sexy Lingerie, Titsjob, Cumshot, Anal, Gangbang, Humiliation, Doggystyle, BDSM, Facial, Bukkake, Threesome, Interracial
Language : English
Size: 2.32 Gb
Uncensored
rar arhive
Legend of Queen Opala
v3.06
Fix 570 – Fixed some traversal and graphical bugs related to Bellfrost Woods.
Fix 571 – The Encyclopedia has been greatly updated to list and fix several titles.
Fix 572 – A new NPC called the "Traveling Seamstress" can now be found in towns selling the Sewing Kit.
Fix 573 – The Darkthorn Keep scene didn't unlock in other art styles when replayed in Hall of Memories, this has been corrected.
Fix 574 – How Distress state is handled has been changed, it can now only be removed by using a Sewing Kit or changing clothes.
Fix 575 – Finishing the Bal'Rana/Gabrielle scene will now unlock one new costume for each of them.
Fix 576 – Interactable objects with locked/hidden options will now display how to unlock said option.
Fix 577 – The ledger in Castle Warrengard can now be used to customize your dice and turn on/off the luck boosting items.
Fix 578 – Leather Leash mechanic has been implemented and is used by interracting with a slave in your private quarters.
Fix 579 – Four new locations has been added, Hot Spring Retreat, Proving Grounds, Crash Site and The Drowning Castle.
Fix 580 – Photographing is now available within the upgraded atelier found in the courtyard of Castle Warrengard.
Fix 581 – An additional camp dialogue have been added for Gabrielle that'll trigger her personal side-quest.
Fix 582 – Kythie clothing poles has been added to Blackgard Stronghold and The Ravaged Booty locations.
Fix 583 – Ra'Tiki and Mhu'Tiki now has International Edition variations for Strippin' o' Die.
Fix 584 – A new sidequest called "Pet's New Clothes" has been added to Castle Warrengard.
Fix 585 – Rewards and Battle Log in the Encyclopedia has been updated with additional content.
Fix 586 – Requirements to trigger Elin's CG Scene has been lowered.
Fix 587 – The photographing mechanic has been slightly tweaked.
Fix 588 – Additional story has been added.
Fix 589 – A new sidequest called "A Waste of Time" has been added to Eastern Lighthouse.
Fix 590 – The Broncallo, Dark Bat and Skeleton Warrior enemies has been nerfed for better balance.
Fix 591 – The Tavern Wench Challenge is now available in Queen's Landing and Luminessa.
Fix 592 – Additional chests can be found in the Ruins of the Past location.
Download: