Legend of Queen Opala:
It's a RPG series I've been making, using the RPG Maker XP engine, blending RPG elements, exploration and adult content, that mostly focused on Queen Opala, her evil sister Osira and their mother Farah, though the latest entry in the series is branching out …and most importantly, the games themselves will always be free, even if the actual production process clearly can't be.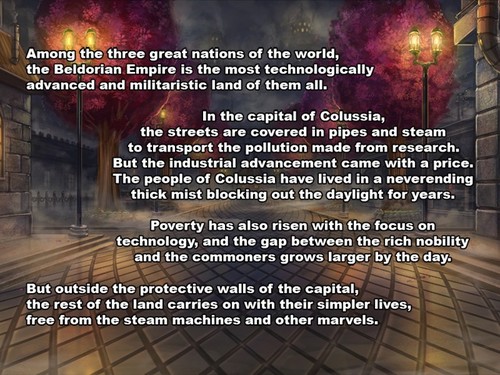 Windows 
Updated: 30 October, 2021
Genre: RPG, Adventure, Big Dick, Blowjob, Handjob, Big Boobs, Hardcore Sex, Group sex, Fantasy, Monsters, Corruption, Sexy Lingerie, Titsjob, Cumshot, Anal, Gangbang, Humiliation, Doggystyle, BDSM, Facial, Bukkake, Threesome, Interracial
Language : English
Size: 2.45 Gb
Uncensored
rar arhive
Legend of Queen Opala
v3.10
Fix 622 – Stella has been added as available opponents in Stripping o' Die.
Fix 623 – An uncommon map transition error occuring at the Frozen Continent camp has been fixed.
Fix 624 – Expeditions can now be exited with the ESC button while being on the strategy map layout.
Fix 625 – The expedition timer has been switched from minutes to seconds in order to solve a countdown issue.
Fix 626 – The coding behind the Distress mechanic has been changed to hopefully solve some problems with curing the state.
Fix 627 – The time it takes for expeditions to finish has been reduced from 20 minutes to 10 minutes. (600 seconds)
Fix 628 – Interracting with the table map while an expedition is in progress gives you the option to cancel it.
Fix 629 – Inviting Naz'Raala to your tent caused a black screen, this is no longer the case.
Fix 630 – A statistics option has been added to when you're interracting with characters.
Fix 631 – Laquadia now has International Edition variations for Strippin' o' Die.
Fix 632 – Naz'Raala weapons have been added to the Castle Warrengard blacksmith.
Fix 633 – Ra'Tiki, Opala and Stella has been added to the photoshoot atelier.
Fix 634 – The nude outfit for Naz'Raala has been properly implemented.
Fix 635 – Various smaller issues has been resolved.
Fix 636 – Additional story has been added.
Download: