Legend of Queen Opala:
It's a RPG series I've been making, using the RPG Maker XP engine, blending RPG elements, exploration and adult content, that mostly focused on Queen Opala, her evil sister Osira and their mother Farah, though the latest entry in the series is branching out …and most importantly, the games themselves will always be free, even if the actual production process clearly can't be.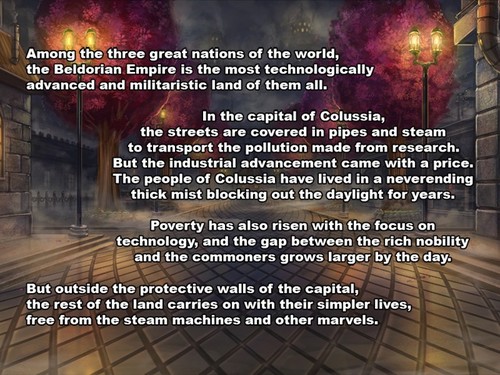 Windows 
Updated: 29 August, 2021
Genre: RPG, Adventure, Big Dick, Blowjob, Handjob, Big Boobs, Hardcore Sex, Group sex, Fantasy, Monsters, Corruption, Sexy Lingerie, Titsjob, Cumshot, Anal, Gangbang, Humiliation, Doggystyle, BDSM, Facial, Bukkake, Threesome, Interracial
Language : English
Size: 2.44 Gb
Uncensored
rar arhive
Legend of Queen Opala
v3.08
Fix 604 – Naz'Raala has been added as a recruitable party member.
Fix 605 – The main menu of the Encyclopedia now display graphics reflecting your heroic/renegade stance.
Fix 606 – A Quick-Menu has been added and can be accessed with the A button. (Currently only at Castle Warrengard)
Fix 607 – Toggle sprinting ON/OFF has been reassigned to the Z/Shift buttons. (Currently only at Castle Warrengard)
Fix 608 – The ability to sprint indoors have been unlocked. (Currently only at Castle Warrengard)
Fix 609 – Castle Warrengard has received two additional buildings/locations that can be upgraded.
Fix 610 – The stables at the Castle Warrengard courtyard has been replaced with a training ground.
Fix 611 – The Art Gallery and Encyclopedia can now be accessed anywhere.
Fix 612 – The beastman version of Gabrielle's CG Scene has been added.
Fix 613 – Lady Farah has been added to the tent mechanic.
v3.07
Fix 593 – The Art Gallery has been updated to run twice as fast.
Fix 594 – Animations can now be unlocked by collecting all ten trading cards for each individual characters.
Fix 595 – Traveling Scholar and his unique quiz rewards is now available at Skalhalm, Queen's Landing and Luminessa.
Fix 596 – The Art Gallery has been updated to display all the unlockable CG Scenes missing from before.
Fix 597 – The Encyclopedia has been updated to only list relevant information in the Explorer section.
Fix 598 – Clothing poles now display the color correctly matching their respective character.
Fix 599 – A few characters have added tent mechanic dialogues to match renegade playthroughs.
Fix 600 – Windy Canyon, Fellhorn Ruins and Eastern Lighthouse has been slightly expanded.
Fix 601 – It is now possible to trigger a third Bad Ending in the "past" Colussia.
Fix 602 – A new full scene has been added to the end of Gabrielle side-quest.
Fix 603 – Gabrielle has been added to the tent mechanic.
Download: 
 https://fboom.me/file/781de4da12121/LOQOO306