Legend of Queen Opala:
It's a RPG series I've been making, using the RPG Maker XP engine, blending RPG elements, exploration and adult content, that mostly focused on Queen Opala, her evil sister Osira and their mother Farah, though the latest entry in the series is branching out …and most importantly, the games themselves will always be free, even if the actual production process clearly can't be.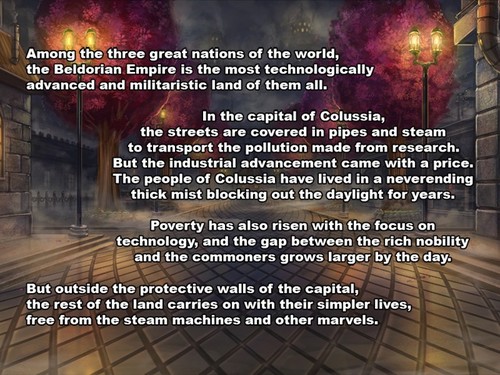 Windows 
Updated: 10 March, 2019
Genre: RPG, Adventure, Big Dick, Blowjob, Handjob, Big Boobs, Hardcore Sex, Group sex, Fantasy, Monsters, Corruption, Sexy Lingerie, Titsjob, Cumshot, Anal, Gangbang, Humiliation, Doggystyle, BDSM, Facial, Bukkake
Language : English
Size: 1.81 Gb
Uncensored
rar arhive

Legend of Queen Opala
Changelog 2.16:
Fix 439 – Fighting at the Forgotten Cemetery during night would crash the game, this has been corrected.
Fix 440 – Entering Homestead under very specific circumstances could have the screen get stuck in black, this should be fixed.
Fix 441 – Corrected some graphical issues related to the guards in the Castle Warrengard prison.
Fix 442 – Using teleportation in Skalhalm too early carried over the rain effect, this has been fixed.
Fix 443 – The CG Scenes section of the Art Gallery has been completely remade to fit more thumbnails per page.
Fix 444 – A new full scene has been added at Colussia and can be triggered by advancing the story.
Fix 445 – Corrected a few issues with removed party members not being updated correctly.
Fix 446 – Various minor graphical bugs has been corrected.
Fix 447 – A large quantity of story has been added.
Download: